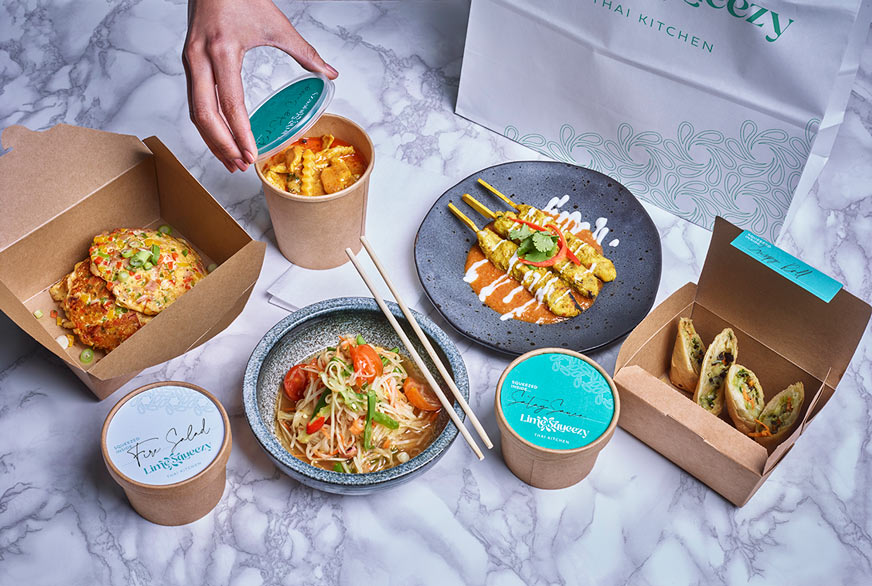 Click & Collect
Drop by for some Thai on the fly or take it squeezy at home with takeaway.
Order Now
The Lime Squeezy Way Our Thai Kitchen is all about fire and flavour with fresh ingredients thrown in the wok, seared, sautéed and flash-fried to seal in both flavour and goodness. Our chefs have also been busy reducing the sugar – but not the flavour - in traditional recipes such as our Green Curry Classic. Look out for our gluten free and vegan options too.
Health-loving Thai staples
Basil
This little green leaf is rich in vitamins A, C & K, iron, calcium, magnesium and Omega-3 fatty acids.* Need we say more? Enjoy in our Thai Basil & Mince Stir-Fry.
Chilli
Thought to support heart health as well as releasing feelgood endorphins in response to its fiery heat. We can dial the spiciness up or down to suit your tastes.* Enjoy in our Natural Red Curry.
Garlic
High in nutrition, low in calories and famous for its all-round medicinal properties.* Enjoy this staple in many of our dishes.
Sesame Seeds
Small but potent with fibre, Vitamin B and antioxidants to help support the immune system and reduce inflammation.* Enjoy in our Seared Sesame Salmon.
*Our expertise is food not medicine but we use these ingredients frequently because they taste good and are thought to contribute to a healthy lifestyle.
Little touches to make your visit easy-breezy, Lime Squeezy
Variety of seating from communal benches to individual tables
A welcoming atmosphere so you can feel at home eating alone or with friends
Space to park buggies and pushchairs